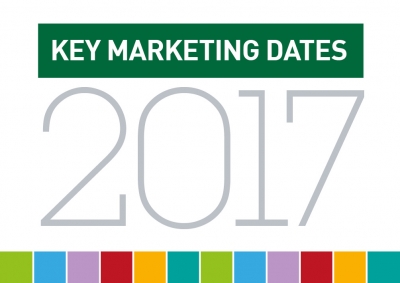 What marketing plans do you have in store for 2017?

To help you, Brand51 have put together a handy 12-month calendar for marketers to better plan their marketing around key events throughout the year.

Holidays are a great time to tweak your branding and send out creative marketing campaigns. Besides the traditional national holidays, there are many other events and awareness days that you could hook on to and build brand awareness from.

Some holidays and public awareness days will inevitably be more aligned to your brand than others. We recommend browsing through our calendar for inspiration and cherry pick those which are more suitable.
Mapping out key events over the year will allow you to space out your marketing and mostly importantly give you plenty of time to plan ahead.

Download your Key Marketing Dates 2017 calendar here.
If you would like run your creative plans by us for a second opinion, you would be very welcome. Feel free to drop us an email or if you are in town, you would be very welcome to stop by for a cuppa and a chat!


Back