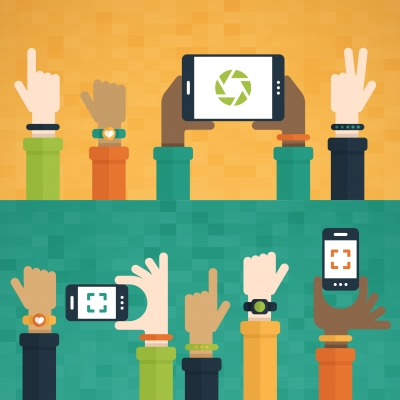 Whether a seasoned marketing professional or experienced business owner, many of us like to think we know our brand inside out. But where millennials are concerned, the age gap between those doing the marketing and the audience they are marketing to, can result in missed opportunities due to branding which is wide of the mark.

For products and services which have a target audience at least partly comprised of those in the 0 to 17 year-old bracket, it can be rewarding to employ campaigns intended to engage specifically with them, and to project branding accordingly. Here are some considerations to take when marketing to millennials:

1. Made for mobile – according to a study from Google, millennials exhibit more faith in their smart phones than older age groups. For example, 64 per cent make hotel bookings on their mobile phones, contrasted with 58 per cent of over 35s who don't. For this reason, the majority of your branding should be made to measure for mobile. That means a mobile friendly website, utilising apps effectively, and tailoring online advertising to millennials with mobile devices.

2. Viral is vital – having grown up in the age of social media, millennials are instinctive sharers. That means it is all the more important to engage this demographic by providing them with engaging content which incentivises sharing, rather than tries to conduct a 'hard sell'. It can entertain, amuse, captivate or educate - the key thing is to offer value within your marketing content; because remember - it is carrying your branding.

3. Be generous – before they have begun the bulk of their working life, many millennials typically have less disposal income than higher age groups. That means that a coupon or discount code which might be overlooked by the rest of your target audience, can be seen as gold dust to young people who might be in full time education or only have a part time job. Be persistent in your generosity and benefit from a brand which is seen as giving, rather than taking.

4. Edgy is interesting – the online world which millennials inhabit might be an even more fiercely contested advertising space than traditional channels such as TV. This adds up to a congested market place, in which branding strategies which think outside the box can make a significant impact. Don't be afraid to be the odd one out when marketing to millennials; presenting your product or service as alternative will likely do no harm at all.

5. Select your social media carefully – while Facebook, Twitter and LinkedIn might be seen by some adults as the 'holy trinity' of social media, in millennial eyes, Instagram and Snapchat also rule the roost. These image based social media networks are coming up with new ways of marketing to their significant member groups (Snapchat can boast as many as 100 million users a day), all the time. For example, Snapchat's 'Stories' feature allows brands to communicate streams of engaging visual content to their followers - once they have built up a sizable follower base this can be a very effective channel.

So that's our advice on marketing to millennials, but we are really only scratching the surface. For more examples of how you can tweak your branding in line with the habits and tastes of young people - from your website to your product design - speak to Brand51 today on 0117 261 5151.

Back