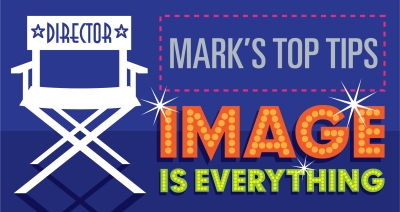 Perfectionism is an admirable trait in many respects, and in photography it seems to be a characteristic that is prevalent in many of us. Just look at the number of people you see on the street constantly re-taking selfies on their smart phone until they find exactly the shot they were looking for.

In this month's Top Tips we offer some advice on how to capture the best photographs, and also the best ways of identifying the right images for your branding purposes.

1. What do you want the viewer to see? - you need to have a clear idea on how your photograph is to strike the viewer, and position yourself accordingly. It could be that you are focusing on a specific object or a blend of elements. You might want to draw attention to a certain combination of colours, or quirky point of interest – whatever your objective, keep it in mind when you are setting up for the shot.

2. Think crops – if there is something within a photograph that has caught your eye, but the image doesn't tick all the boxes, you might still be able to use it. Editing software such as Photoshop allows an experienced user to crop out unwanted elements in no time at all.

3. Resolution matters – if you have your photo in mind for anything other than computer usage, it is imperative that you seek the highest resolution available. This will save you from the problems caused by blurring should you have to enlarge the image, and also make it usable for large number of purposes including in print, on fabrics and on banners.

4. Don't settle for stock – given its importance in how we present our products, services and project branding, why do so many of us settle for sub par stock images when it comes to photography? A unique concept is much more powerful, and you will notice that some stock images have been used again and again around the internet. Don't settle for a generic image that could cheapen your brand.

Commissioned photos will always be better as they're unique to you. However, if you don't have the budget, there are some stock libraries that may have what you're looking for:]

Free images:
https://www.pexels.com
http://www.lifeofpix.com
http://negativespace.co/

Paid images:
https://www.stocksy.com
http://www.istockphoto.com/
https://stock.adobe.com/uk/

5. Engagement is key – if you manage to communicate with a viewer through your photography, you are using one of its most potent capabilities. Your image should evoke the emotions you want the viewer to feel and pull them in with the nature of your design. If your aim is to engage on a human level, you must focus on raw emotion to succeed.
Back