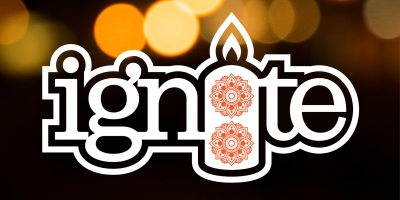 SESSION 6). What a Difference a Break Makes!
So, Christmas and the festive season has been and gone. I really enjoyed it and was feeling ready for the New Year ahead for both my business and of course, Gulp. But then I receive a message from the school's YE teacher, Miss Hancock. It says my team are struggling and that it seems as though interest has suddenly taken a big dip, with the product idea being dismissed. Disaster – 'what's going on?', I think to myself.
A meeting is hastily arranged at the school to see what's happened. I was amazed after all the progress we had made, that it all seemed to have gone out of the window. I arrived for the meeting at our usual room to find the teacher, but just two of the team. I'm shocked. One or two are at sports, but the others all turn up late, which is ringing alarm bells with me.
Miss Hancock and I have a frank discussion with them all. Even though they've been given time, I find out that no new ideas have been put forward. Looking around, it's obvious that there's little chance there will be. Our next event is approaching quickly, at which all YE teams will be displaying their products and for the first time, discussing their businesses with the judges. With this mind, the tough decision to draw the curtain on Team Gulp is taken.
Personally, I'm very sad and to be honest, feel let down, which I make sure I tell them. But then Miss Hancock offers some light at the end of the tunnel... before the meeting, as she had an inkling this may happen, she spoke to the other team and ta da! - they are open to merging. Result! They will now have two advisors on board – double result, both for myself and my fellow, now ex-rival, advisor, plus the St Bede's team. Excellent – I am now feeling totally re-engergised.
SESSION 7). A New Beginning
So; a new team and a new challenge. I'm very excited about this and find out, prior to meeting everyone, that interviews have been held between the team's MD and my guys. It's a great idea and so very business-like. But, to my surprise, only one has been taken on. I question this with Miss Hancock and find out for whatever reason, most did not turn up. I just don't understand. It's a great opportunity, but considering what has happened over the previous weeks, it's disappointing but not surprising. Also, I don't know if there are any clashes, personality wise? Still, my focus now is bringing all I can to the new team… 'Ignite'. Love the name!
Meeting day arrives and 'here we go Mark', I am getting together with the new team today. But unlike before when I was stepping into the unknown, this time I have a much better idea of what is to come and what is expected of me. I'm really looking forward to this and also to working alongside my fellow advisor, Richard, as we are good friends and are very like-minded in both business and our approach to life.



As I enter the classroom, I'm greeted by Richard & Miss Hancock, plus the MD. There's a real buzz and lots of chat going on. Love it. And the new MD – I can already see and hear - is tops. She has great drive, respect from the team and real purpose. Just know this merger is going to work.
Interest 'Ignited' but What's my WIFLE?
I'm introduced to everyone in Team Ignite and in turn, informed of the names and positions within the group. A real good mix for sure. Next the MD explains their product: Candles!! – but candles with a lovely twist. Each is hand-decorated with beautiful henna designs. Love it and find the idea so appealing to a wide audience.



With introductions done, Richard gets everyone's attention and writes something on the classroom wipe board: 'WIFLE?'. And then underneath, the numerals 1 to 10. Some of the team ask and he explains what WIFLE stands for… "What I Feel Like Expressing". He follows this with a top speech on his love for what the team is doing, drawing comparisons to his own life, and then goes to the board and writes his name under number 9. This is his commitment to the team and business. Love this – top idea. Richard then invites each team member, one by one, to write their names under a number, representing to the team their level of motivation and commitment. Pretty much all come in between 7 and 10. I'm last and go 9 ½, as I very much want this to be a success, but with work constraints, a full on 10 is not quite attainable. So let's 'wax lyrical' and get Ignite to those finals!


Back